INHA is a proud member of the following regional (PPCA) and national (PLA) organizations–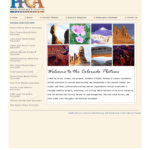 Linked by terrain, mission, and purpose, members of Public Lands Alliance (PLA) collaborate to promote understanding and stewardship of the Colorado Plateau. We support and foster professionalism among member organizations through cooperation in mutually beneficial projects, networking, and training. PPCA members can be found partnering with the National Park Service, Bureau of Land Management, National Forest Service, and other public lands throughout the American Southwest.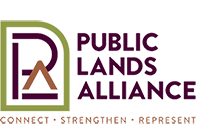 Our Vision
We work for the day when America's public lands are understood and appreciated, preserved and conserved and enjoyed by all. The most direct way to realize this vision is to ensure that public lands have strong nonprofit partners with the capacity to galvanize private support, catalyze change and take strategic risks.
Our Mission
We work to build and elevate effective nonprofit organizations and exceptional public-nonprofit partnerships for the benefit of public lands and their users.